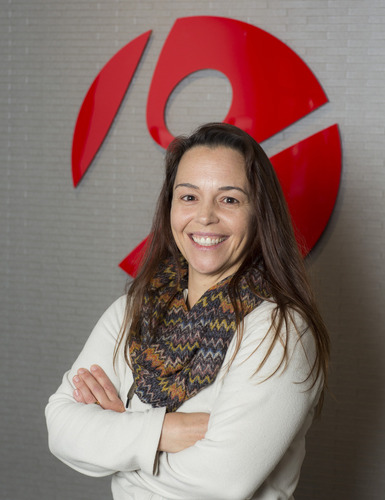 Cindy Graff has been a physiotherapist for more than 20 years, and has practiced in a number of orthopedic and heath care environments.
She has worked in a variety of environments focussing on orthopaedic care such as: private practice, community therapy, inpatient/outpatient orthopedics, post- operative care and long-term care. She graduated from the University of Saskatchewan in 1999, and since that time has continued to pursue and acquire many courses in manual therapy, acupuncture and needling (Canadian Acupuncture Foundation and Gokavi Transverse Technique), concussion management and vestibular rehabilitation taping, athletic training, Myofascial release, core strengthening, running /gait analysis, and rehabilitative exercise. Cindy enjoys treating a variety of musculoskeletal injuries, and working with her clients to reduce and eliminate pain, increase function, improve movement, increase strength, and helping people get back to their personal and professional well-being.
Cindy has always had a love of the outdoors and the water. She grew up around the water, and was a synchronized swimmer, and a water polo player for over 15 years. She has gone to national competitions in these sports and has enjoyed working with athletes at all levels and areas of competition. She moved with her family to Canmore in 2011 to get closer to her the mountains she loves, and all of the activities that come with it. With her family an friends, she enjoys hiking, downhill skiing, cross country skiing, as well as all sports that are in the water. She is very happy and proud to be part of the community of Canmore, and can't wait to work with you.