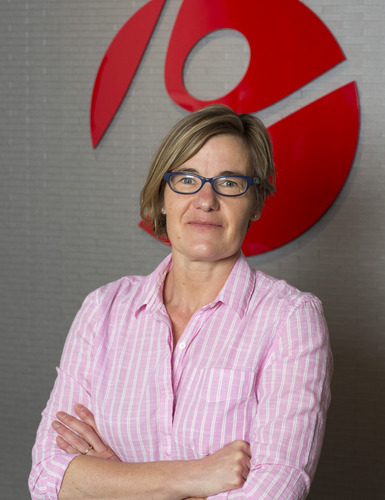 Lisa has been a physiotherapist for over 30 years and has been lucky enough to practice in Canmore for most of that time. She grew up in Scotland where she earned her Bachelors degree in Physiotherapy and her Masters degree in Sports Science. Since graduation she has pursued extensive education and has advanced professional qualifications in manual/manipulative therapy and needling procedures (anatomical acupuncture and intramuscular stimulation - IMS). She thoroughly enjoys treating all of the aches, pains and injuries of people in our active town and she particularly loves the challenge of helping people with complex, 'hard to figure out' problems. Lisa has a special interest and training in concussion management, vestibular rehabilitation, TMJ (temporomandibular-jaw) treatment, MVA (motor vehicle accident) injuries, rehabilitative exercise prescription and medical therapeutic yoga. She also does assessments for custom foot orthotics.
Her treatment philosophy includes extensive client education (making sure you really understand and can help manage your injury/pain), skilled 'hands on' therapy, needling (when appropriate and desired) and individualised exercise prescription for mobility, strength, balance and coordination. You will never leave without homework!
Lisa has always loved sports. She grew up as a competitive swimmer and has competed in triathlons and mountain bike races for over 30 years. She is an Ironman Canada finisher, an Xterra Triathlon World Championship finisher, a BC Bike Race finisher and a High Cascades 100miler finisher. Lisa continues to enjoy triathlon, mountain biking, hiking, downhill and cross country skiing, snowshoeing, yoga and CrossFit.
Lisa is a Rotary Club of Canmore member and an active volunteer in our community. She loves to travel and has volunteered her physio skills in Africa. Her 2 kids are off at university so she now has more time to head out camping with her husband and dog.